---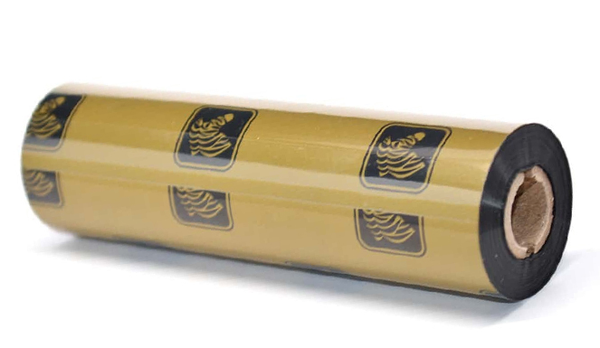 Zebra #05586GS11007 WAX/RESIN Ribbon 4.33"x2913" for Zebra TLP-2844 (Single Roll)
Regular price $10.75
Performance WAX/RESIN for high quality printing on Zebra coated and non coated labels/card stock, and excellent for infrared scanning.
Single Roll.

Spool width: 4 inch.

Spool: 1/2 inch centre core, notched.

Ribbon Width: 4.33 inch

Length: 242 feet.
Order 12 rolls for a full case.

Important:
The store must keep the empty cardboard roll (core) from the last resin roll to use as their next take-up roll. - Only fits printers with 4" carriage.